Tips to help if you ever feel like this when blogging…


…Or even if you just need a little advice!
Stacy's Tips & Tricks
How to Get Your Guest Posts Accepted Every Time
101 Proven Ways to Get More Blog Comments
How to REALLY fix all of Your Broken Links
How to Use Yahoo Answers to Generate Traffic
How to Create a Thank You For Commenting Page
Interviews with Blogging Experts
Read my Interviews with 8 Blogging Experts
General Blogging
The Beginner's Guide to a Successful Blog
Simple Ways to Get Showered in Comments
How to Create a Kindle Book (You can turn blog content into a kindle book!)
Is Your Blog NoFollow or DoFollow?
Commenting
How to Show ANY Post on CommentLuv
4 Quick & Easy Ways to Get Your Comments Marked as Spam
How to Get Your Picture on Your Blog Comments
Is Faceless Commenting Bad Blogging Manners?
Social Media
Posting
5 Tips for Blog Post Inspiration
Blogging Tips
How to Create an Ebook Cover for Free
Join a Tribe
Join a Blog Commenting Tribe to Increase Your Comments!
Syndication & RSS Services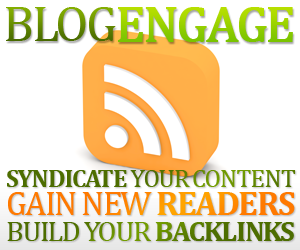 Blogging eBooks

Successful Blogging is for the blogger who is ready to learn more than the basics. It is for the blogger who is ready to bring their blog to an entirely new level of success! Successful Blogging: How to Turn Your Blog Into a Thriving Success – Even From Scratch!
**
**
8 Wildly Effective Ways to Promote Yourself Online TODAY  covers topics to help you promote your site. The free book primarily focuses on how to promote a blog but this will work for any site. You will learn 8 secrets to blog promotion that really bring results! Just enter your name and email address on the form on the right column of this blog to receive this free ebook.  Learn more here.
**
**
Blogging Basics covers topics to help the new blogger become a serious blogger. Some of the topics included are: new blogger tips, five ways to attract targeted blog followers, and making extra income, with your blog. Click the picture to download the free ebook!
**
**
31 Days to Build a Better Blog

Participating in the ProBlogger's program to Build a Better Blog in in 31 Days (31DBBB) was one of the best things that I have done for my blog. It taught me so much about blogging that I plan on going through the course again and again because I know that I will pick up new things that I missed the last time.
This course challenged me and stretched me in many ways, especially as a new blogger. I really feel that it gave me a really solid foundation for building a successful blog and I appreciated the challenge. I can't wait to take another go with this great course!
If you are serious about building your blog to it's highest potential and also becoming the best blogger that you can be then I cannot recommend this enough! Click the picture or click here.
Blog Planning Kit
The Blogging Bookshelf brings you a wonderful free tool called the Blog Planning Kit which provides 7 very useful worksheets which will help you with your blog planning and scheduling.
To Your Success,